Environmental Protection Measures
Major Industrial Waste etc. by Type
As of the end of FY2016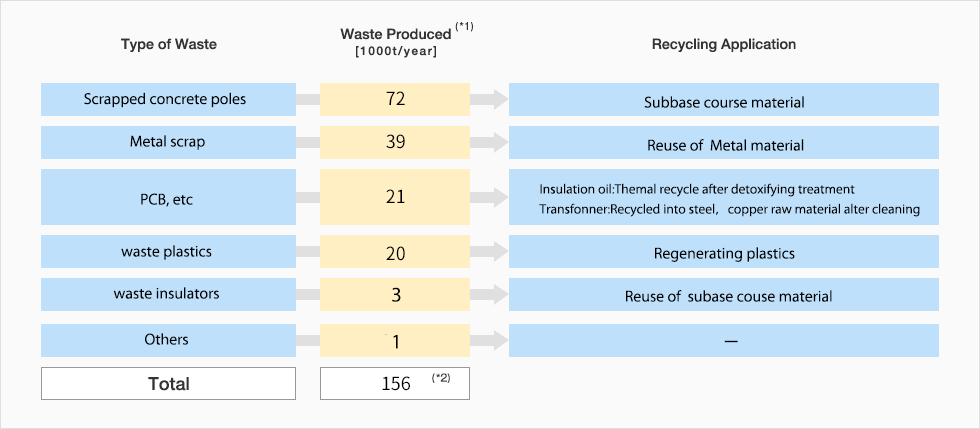 (Notes)
Results show a sum of TEPCO Group.

Waste produced = salvaged material + material reused in-house + industrial waste (Radioactive waste, which is governed by laws concerning nuclear power, is not included in industrial waste, etc.)
Weight after dehydration.
The sum is not equal to a total of breaskdown due to rounding.